Re: Mike's Elva Courier MkIV Build Thread!
Alright, I got a bit lazy with the updates but I have been getting some work done when I can!
First, the rear hubs were one thing keeping me from assembling the rear axle housing so I decided to get those all finished. I ordered the appropriate bearings and seals and removed the old bearings: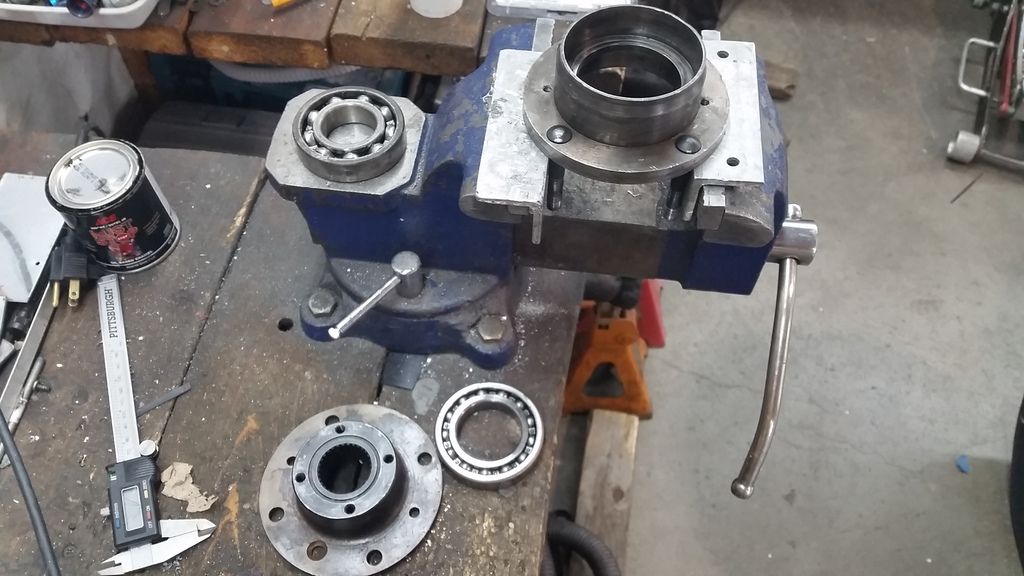 I installed the new bearings using the vice, bearing drivers, and careful hammer work: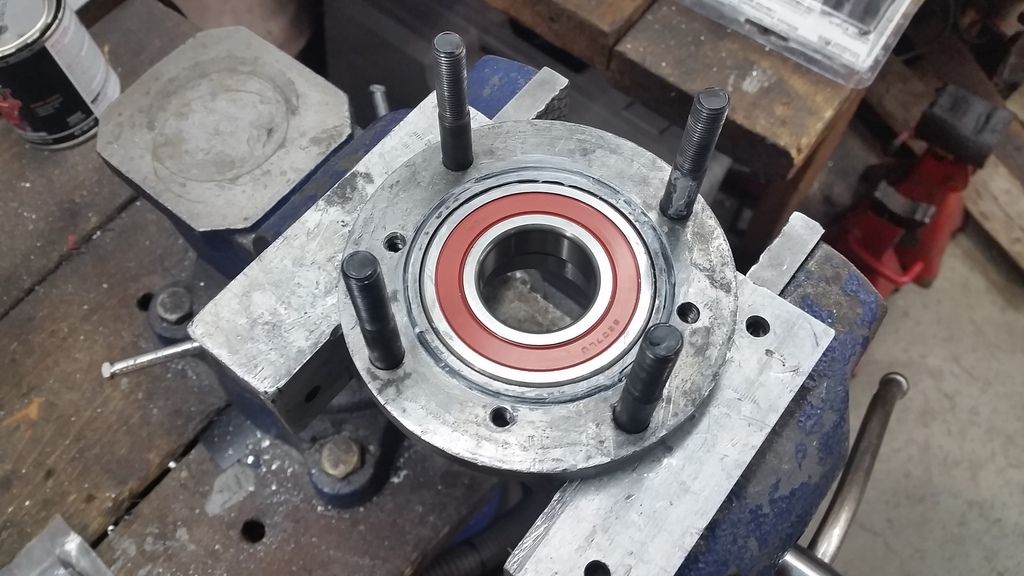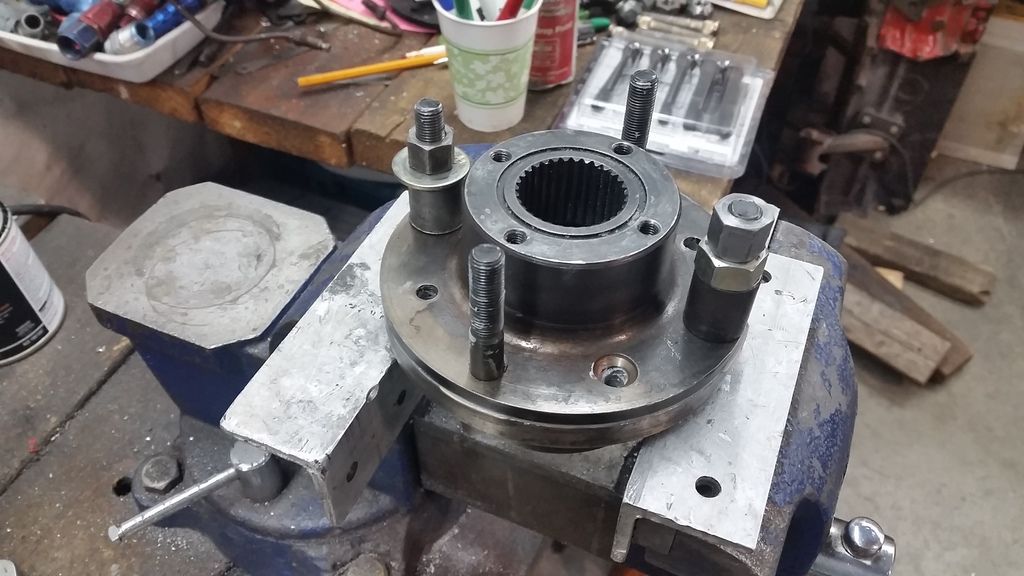 Unfortunately, the seals I'd ordered are apparently slightly different now for some reason: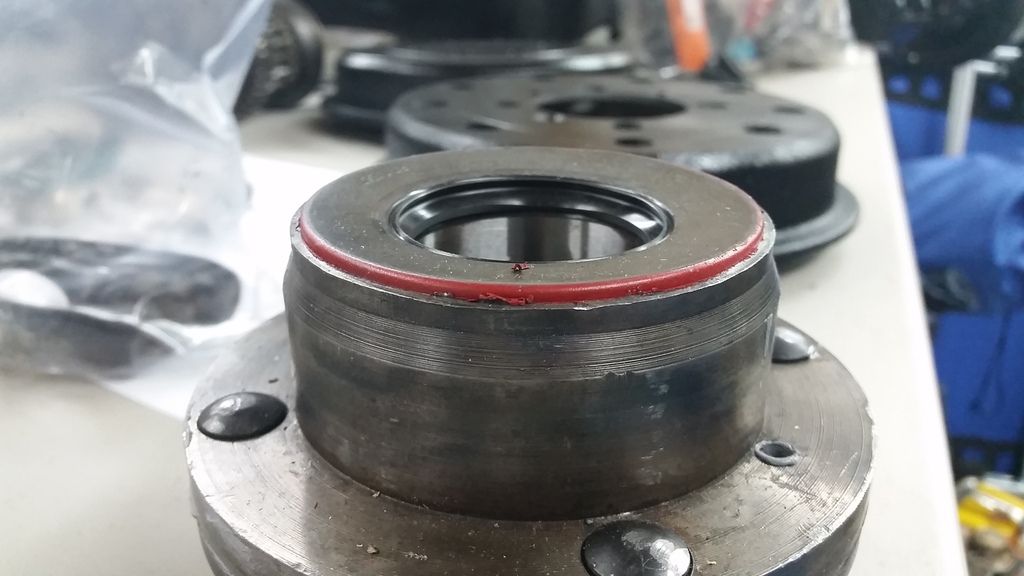 I did track down the correct seals (special order from Alabama!) and install them.
In preparation for assembly, I began installing the repainted and cleaned up rear backing plates and the rear shoes: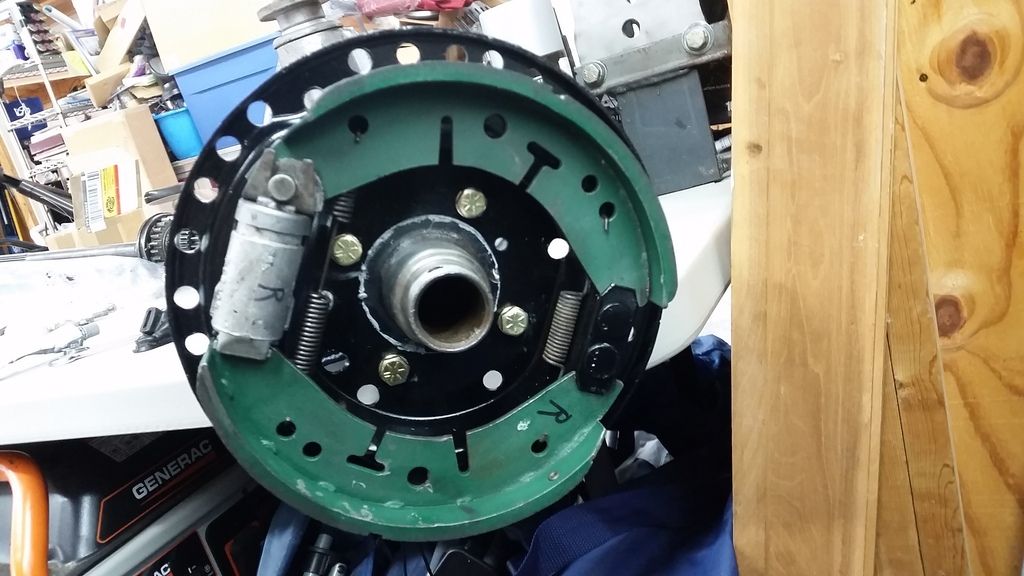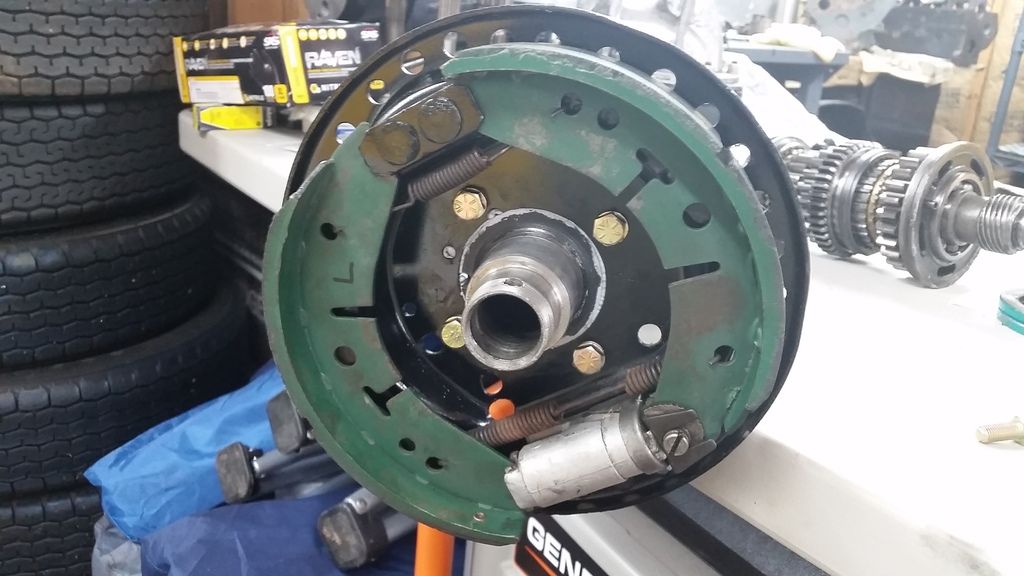 The old wheel cylinders were installed just for fun; I've got a pair of new ones ready to go in.
In the meantime, I decided to start preparing the front suspension pieces and make some headway on the car becoming a roller. I collected some spare Spitfire front end pieces we had in the shop: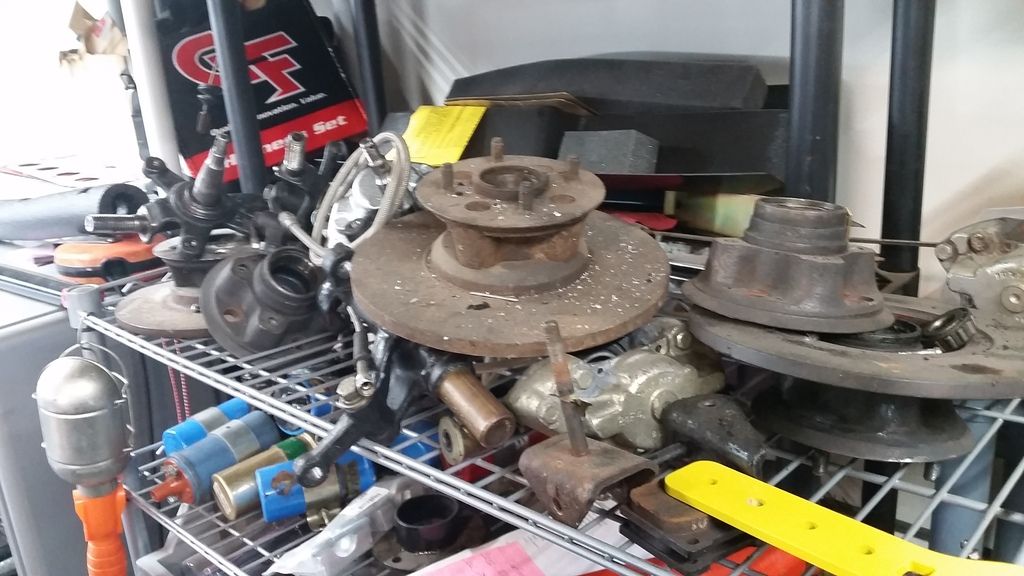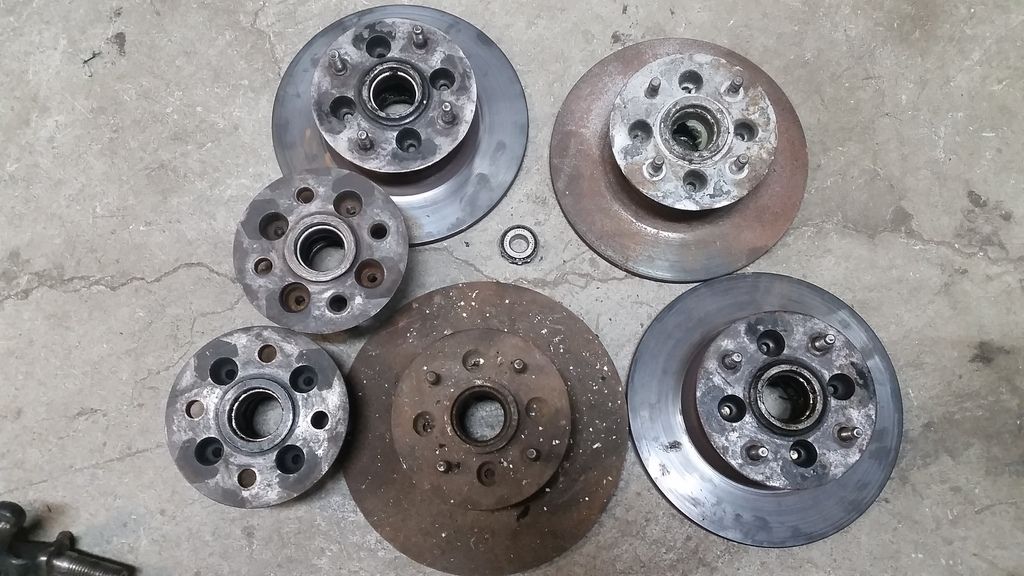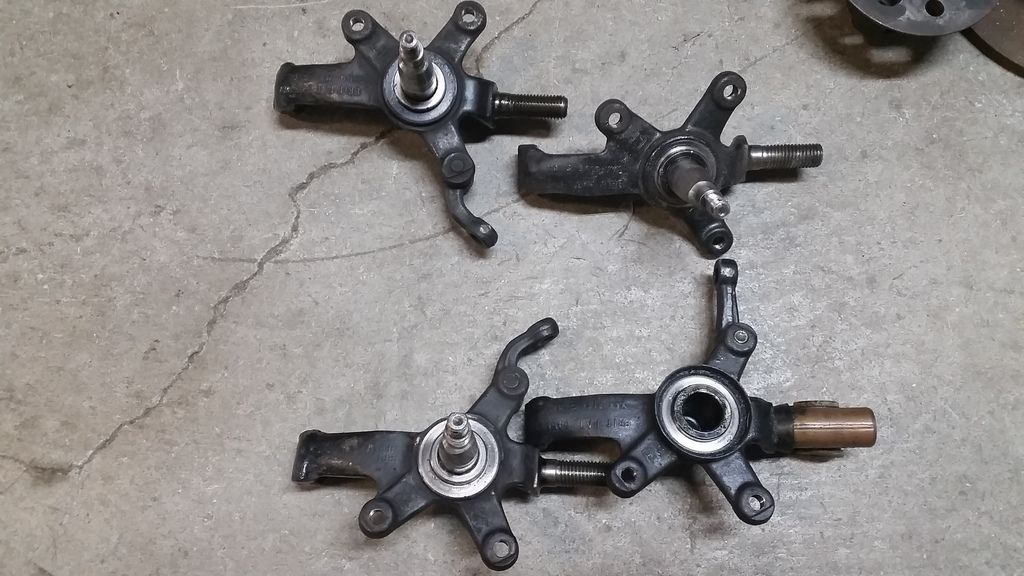 I started with the uprights and found two from each side which looked like good candidates for crack testing. I began sandblasting: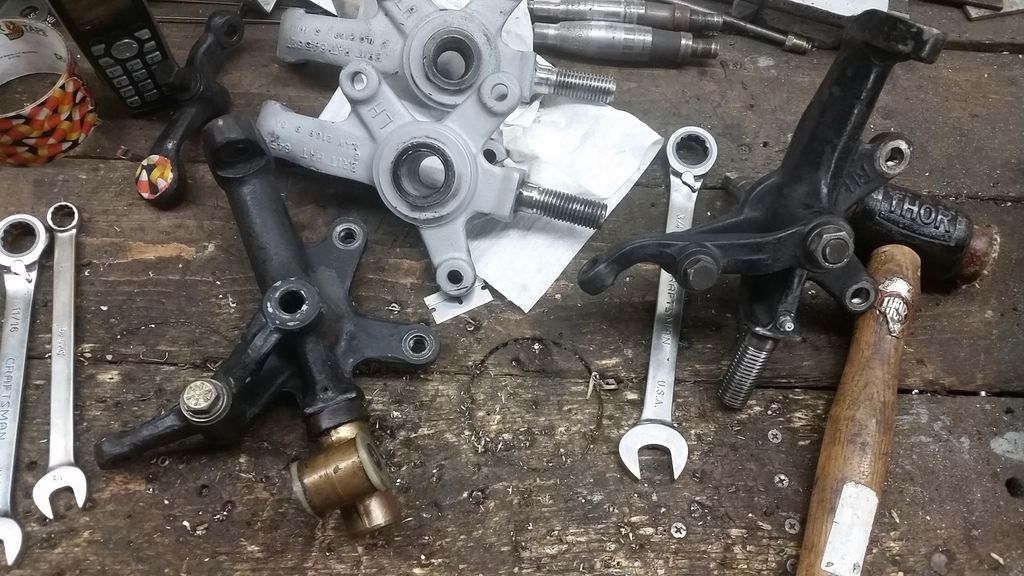 Then performed the crack test using penetrant and a red dye: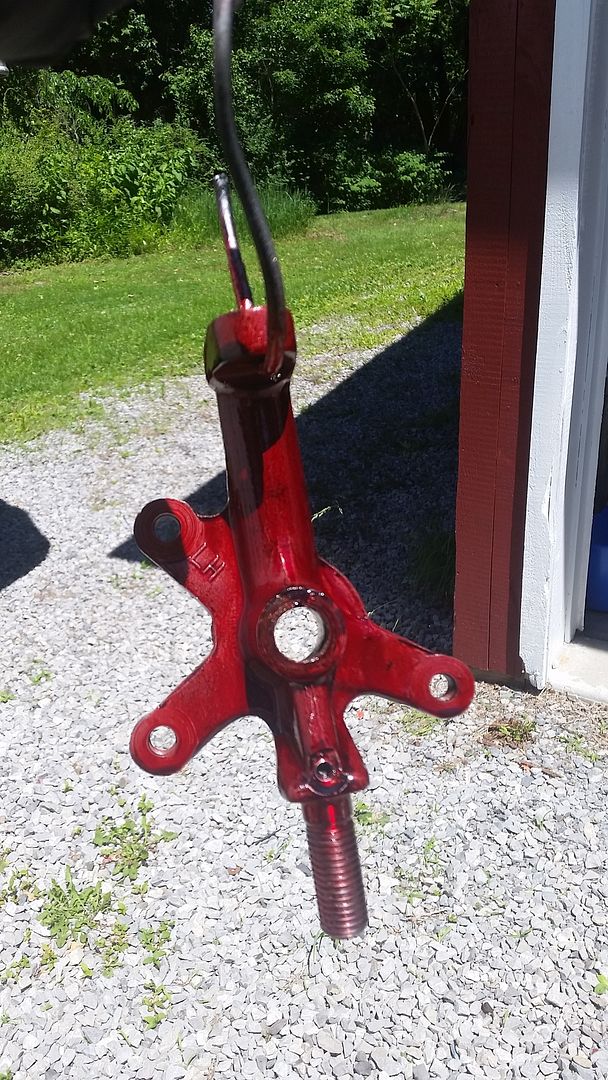 All four looked okay so I picked my favorites!
Paint will be next, followed by front hub cleaning and assembly.
Speaking of paint....I dropped the car off at the body shop last week to have the rear end worked on!!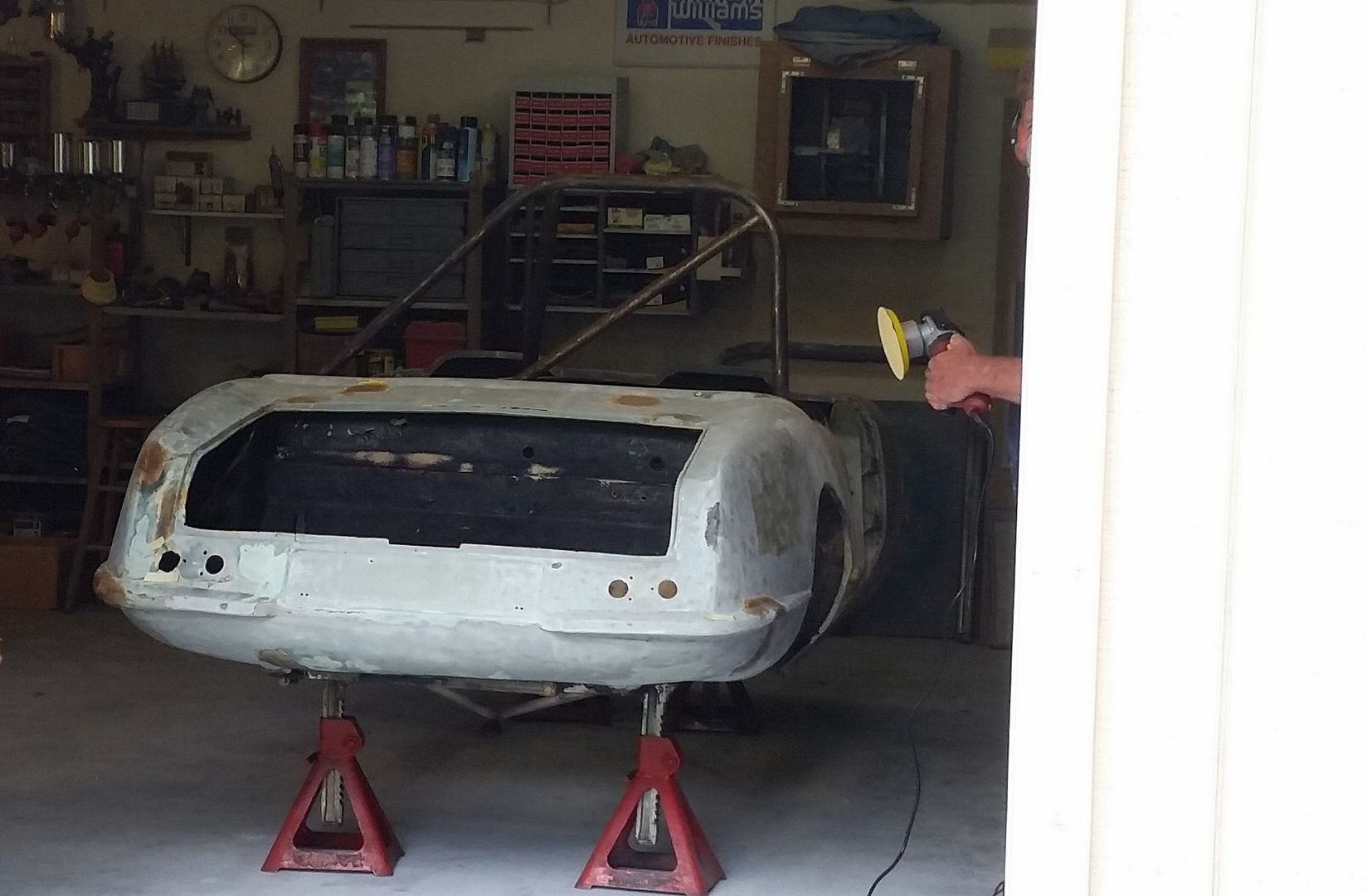 This is after ONE DAY: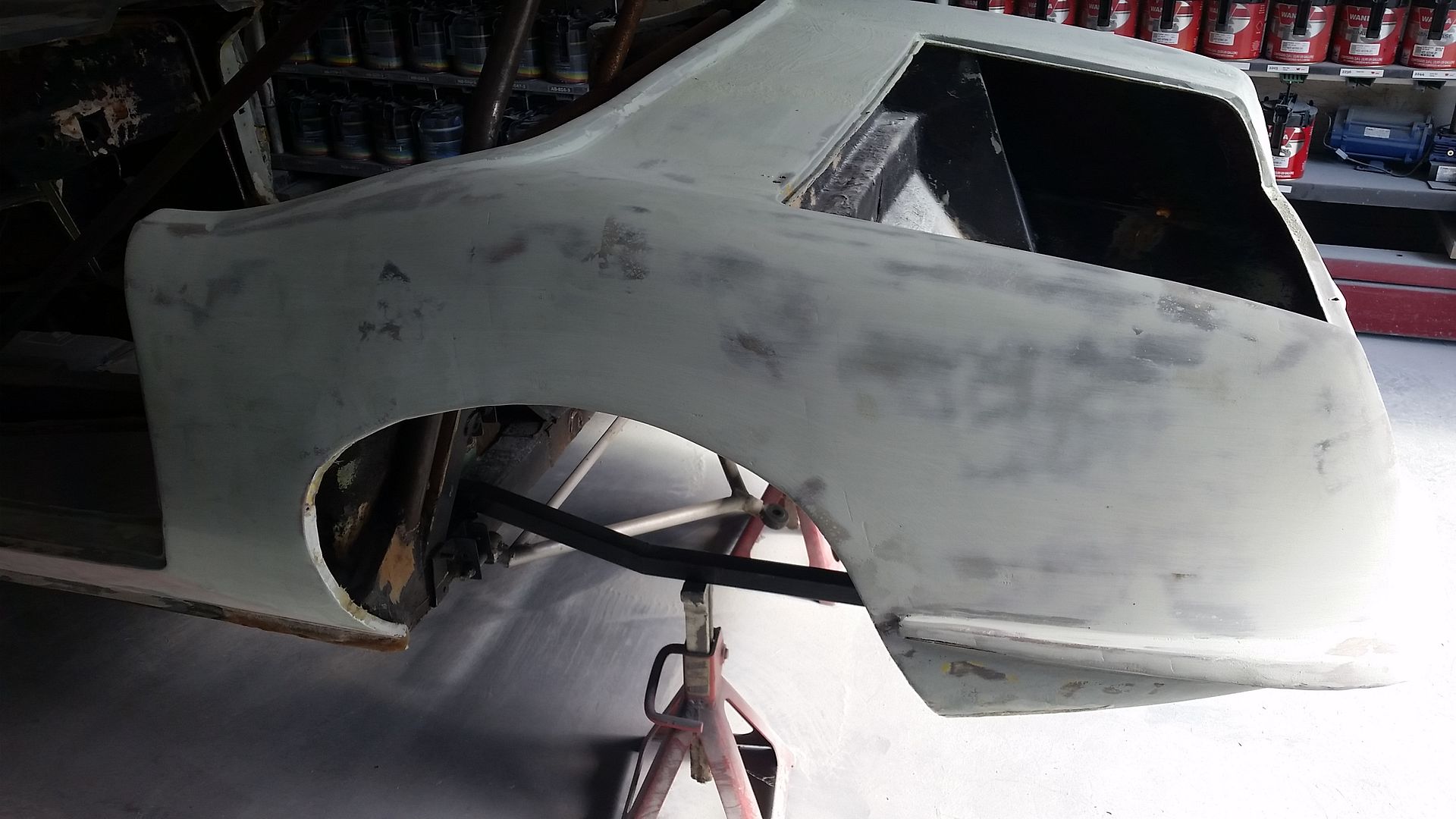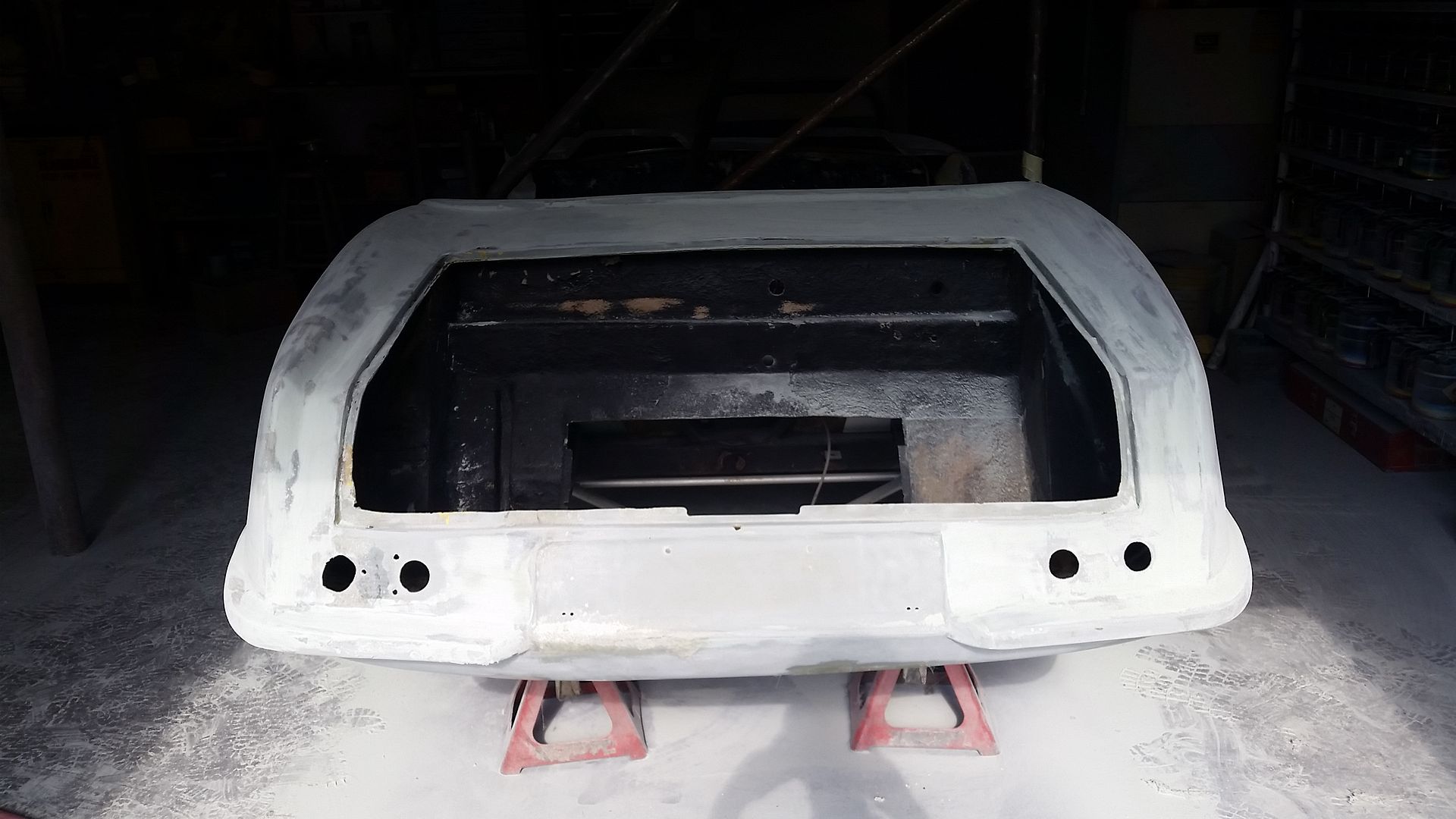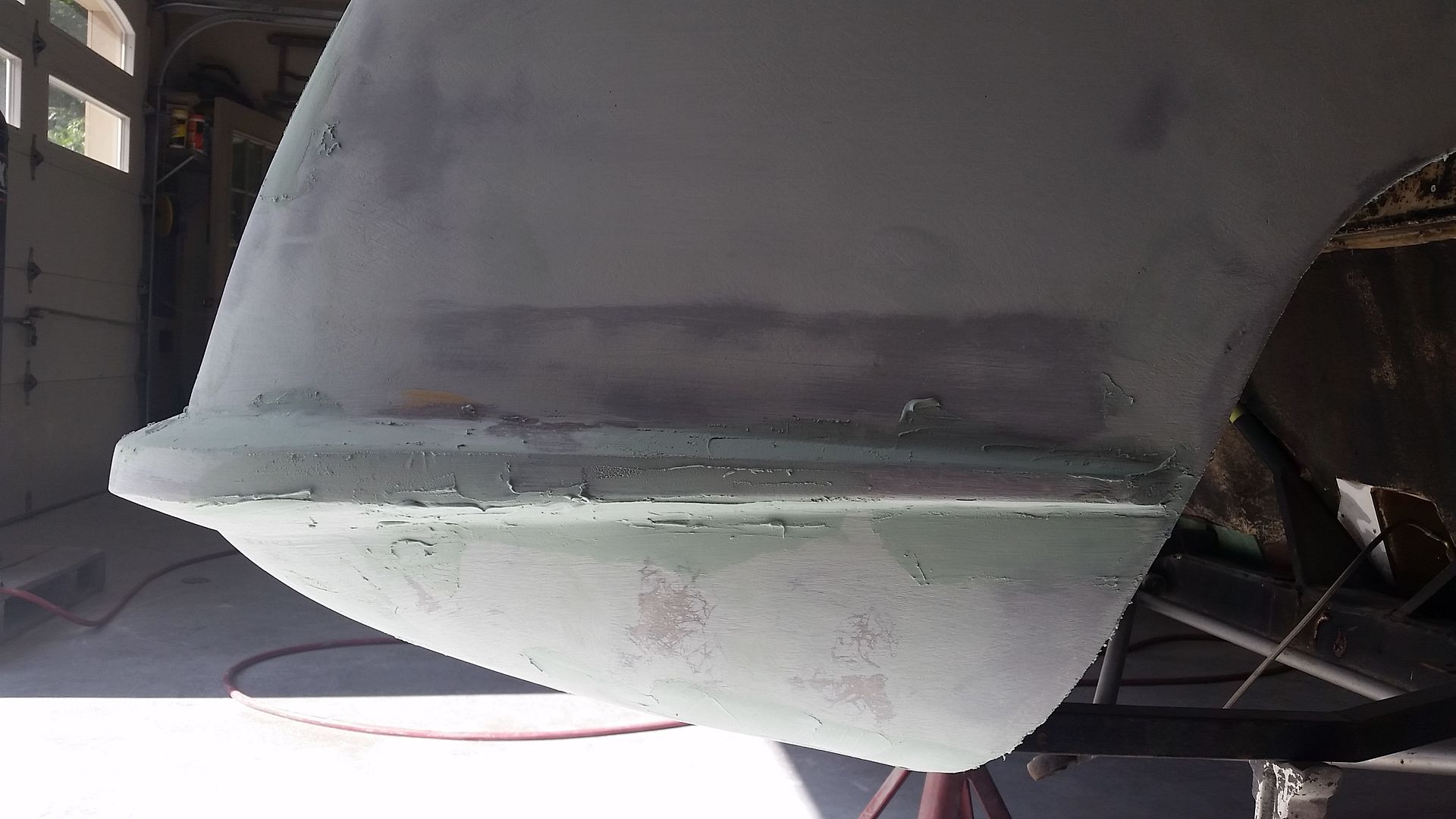 (There were some...low spots in the doors.)
Then almost before I knew it, the car was sanded, leveled, and primed up to the front of the doors!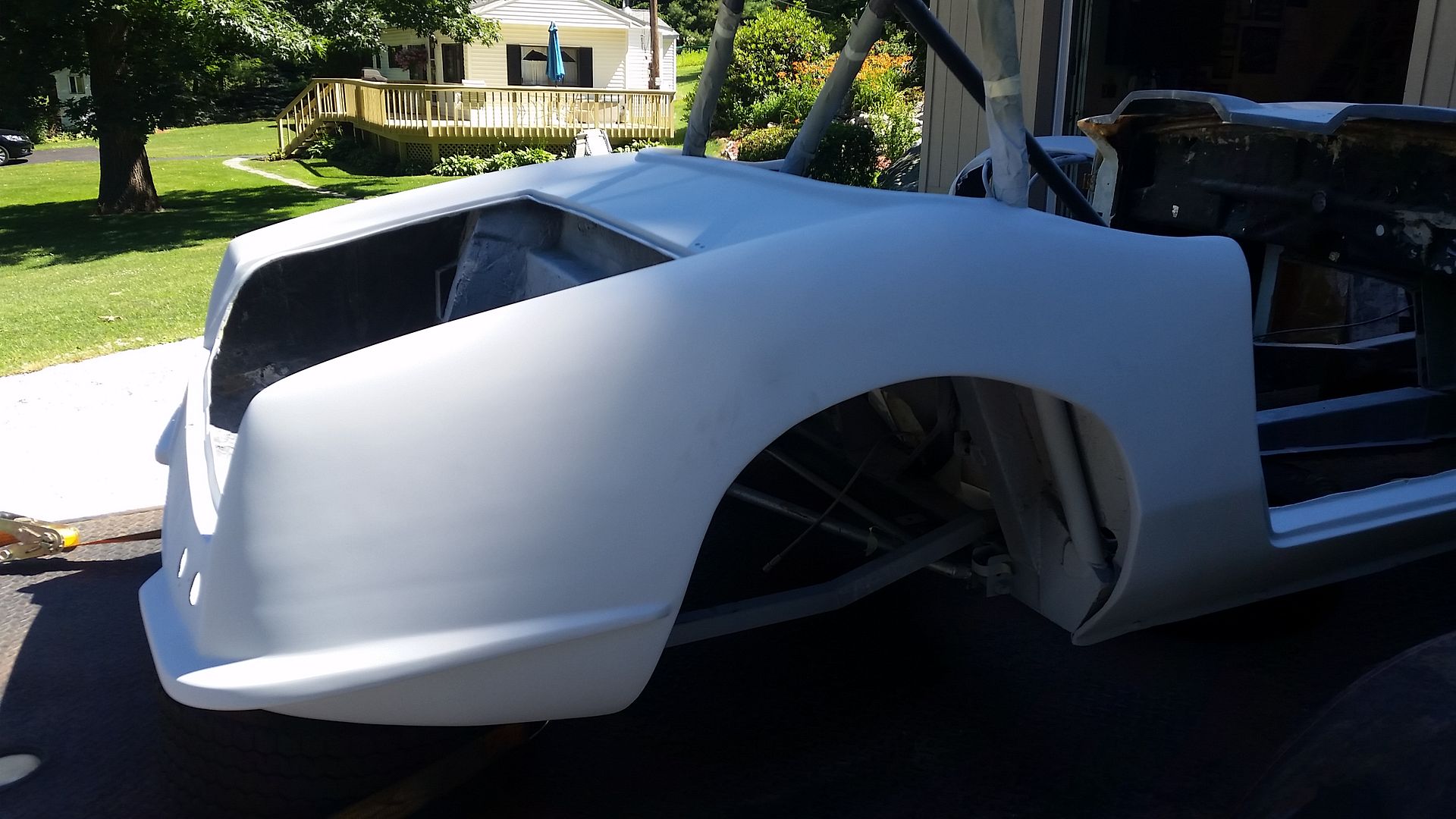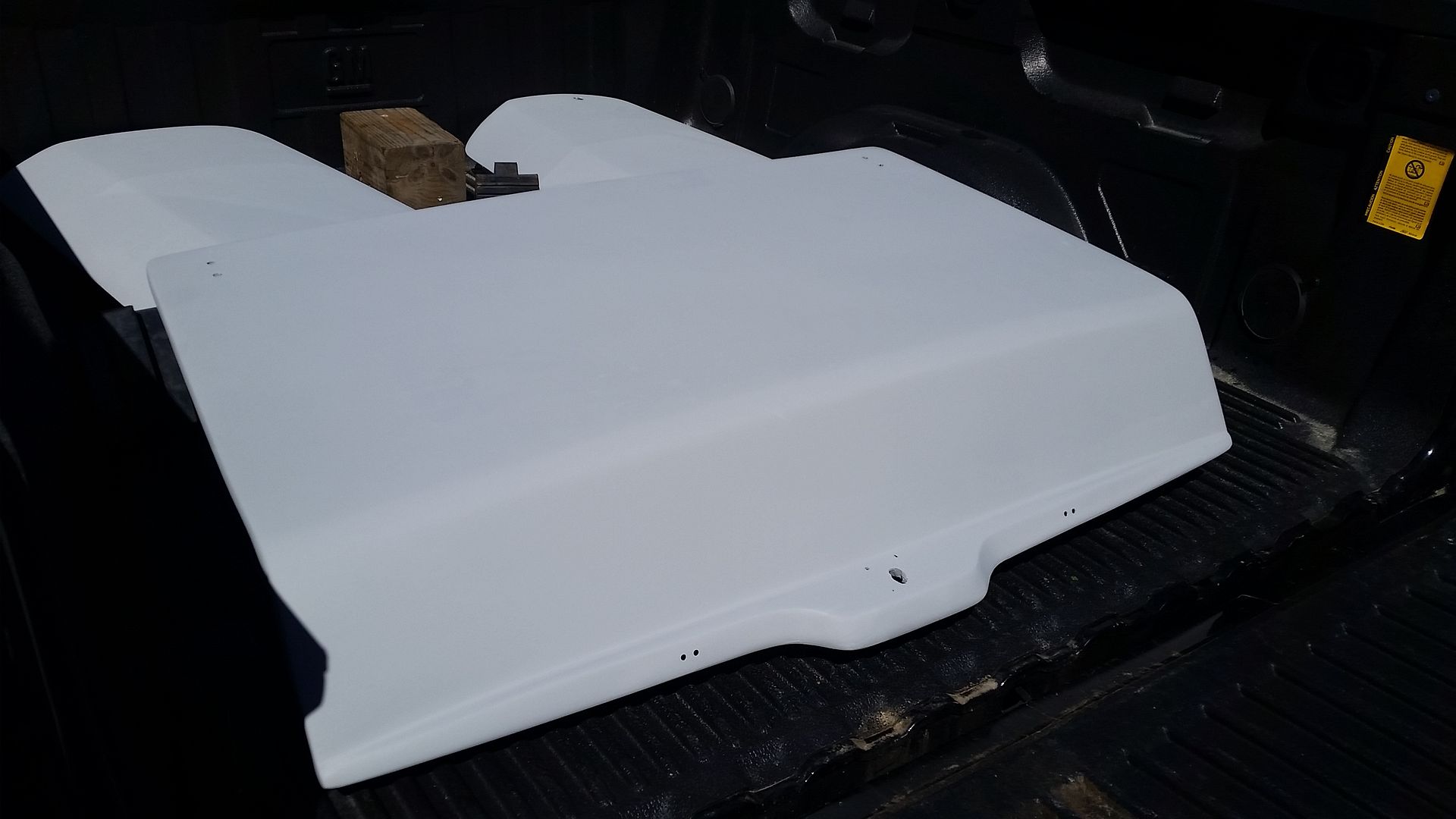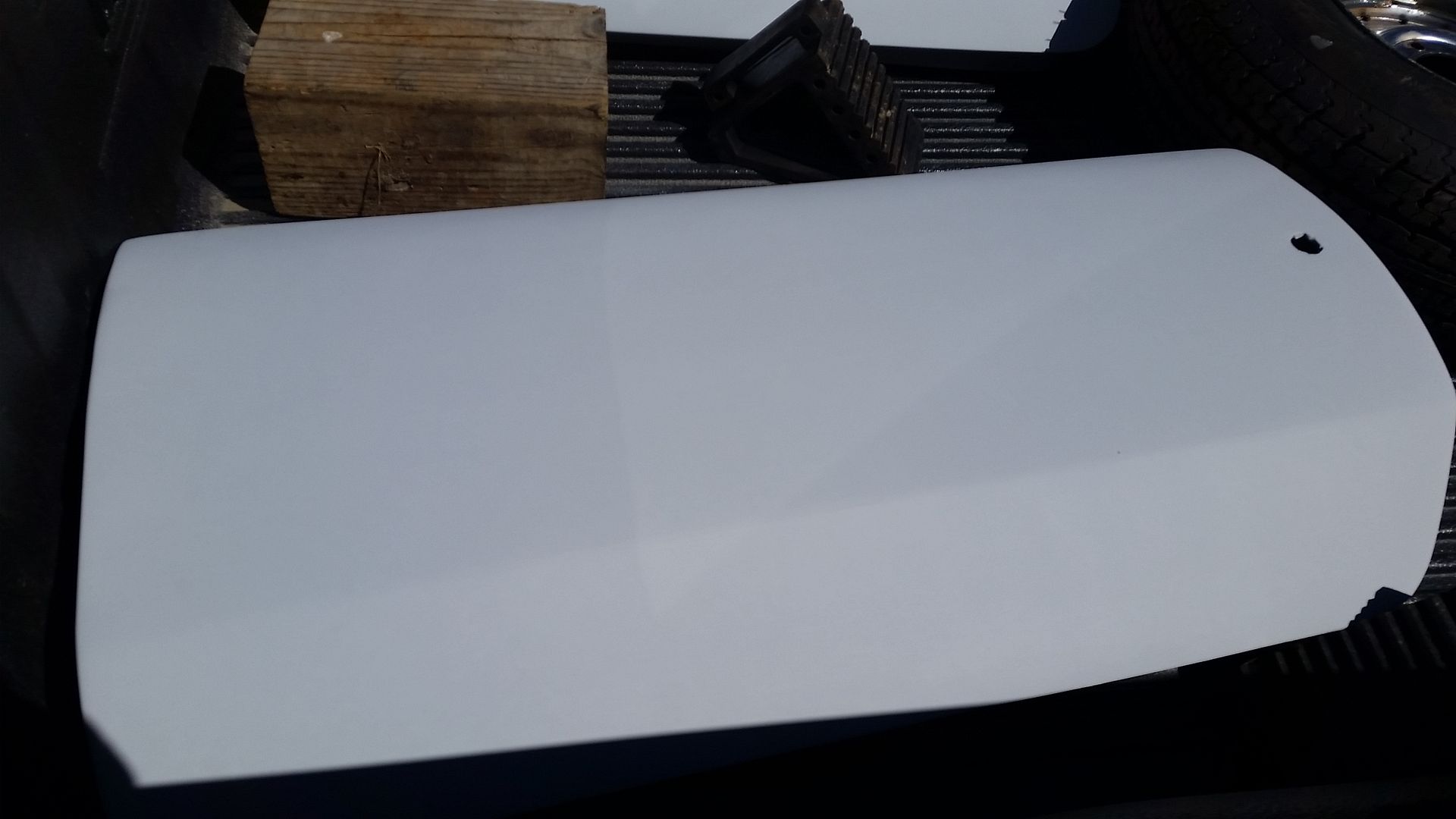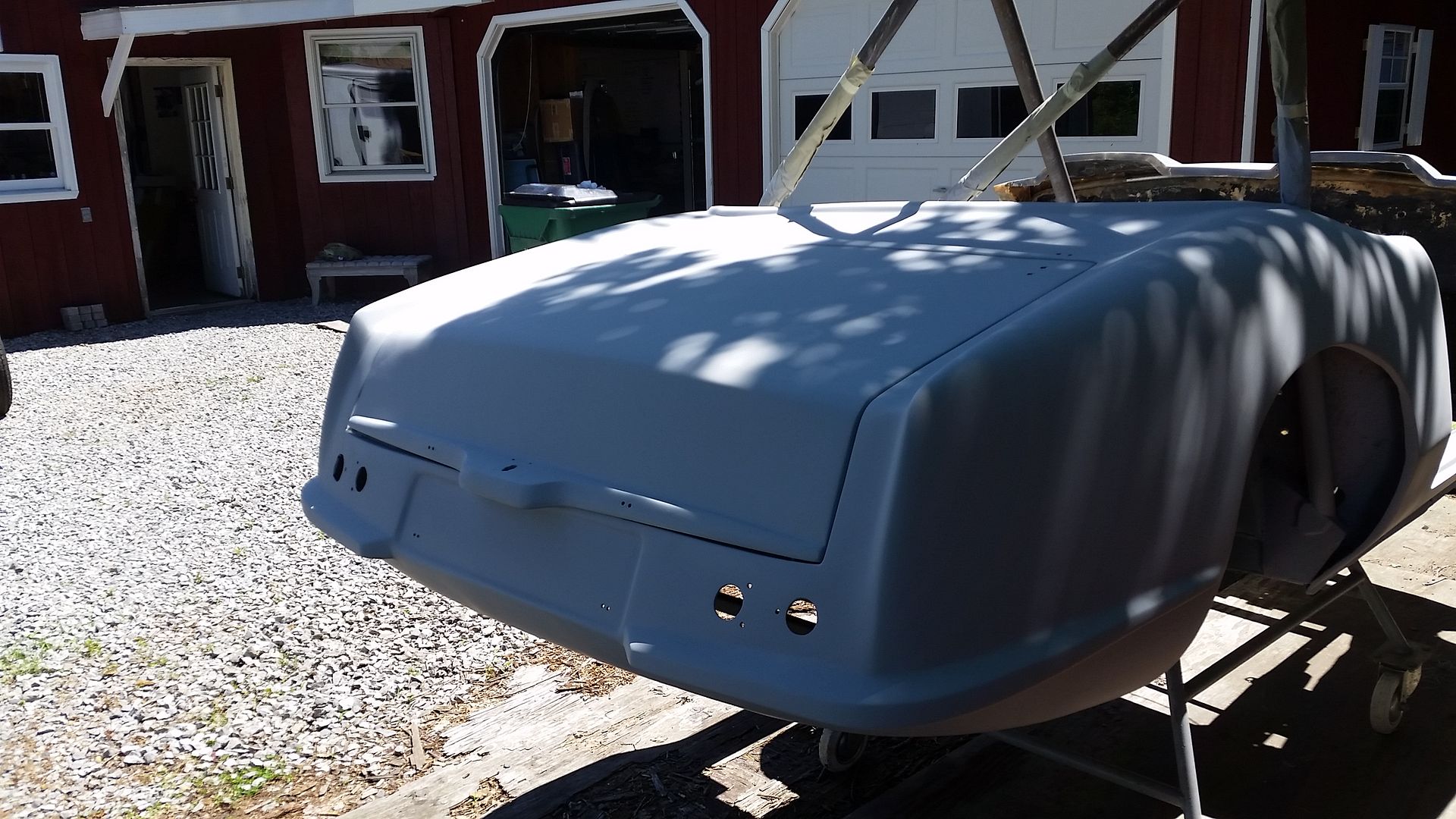 Pretty exciting stuff! It's great seeing the car start to literally take shape and it gives me good incentive to finish the cosmetic surgery in the front so that can get smoothed out too!