Re: Mike's Elva Courier MkIV Build Thread!
HUGE update, guys! I've been working full days at the shop, then heading to the Courier and working there! Lots of pictures, so hopefully you aren't reading this on a phone with a limited data plan!
First off, my sister did her first fiberglass work a couple weeks ago! Her first experience was with the hood. We had to spread it slightly on one side to get it to match the fender:
After a quick tutorial from yours truly, she got to work!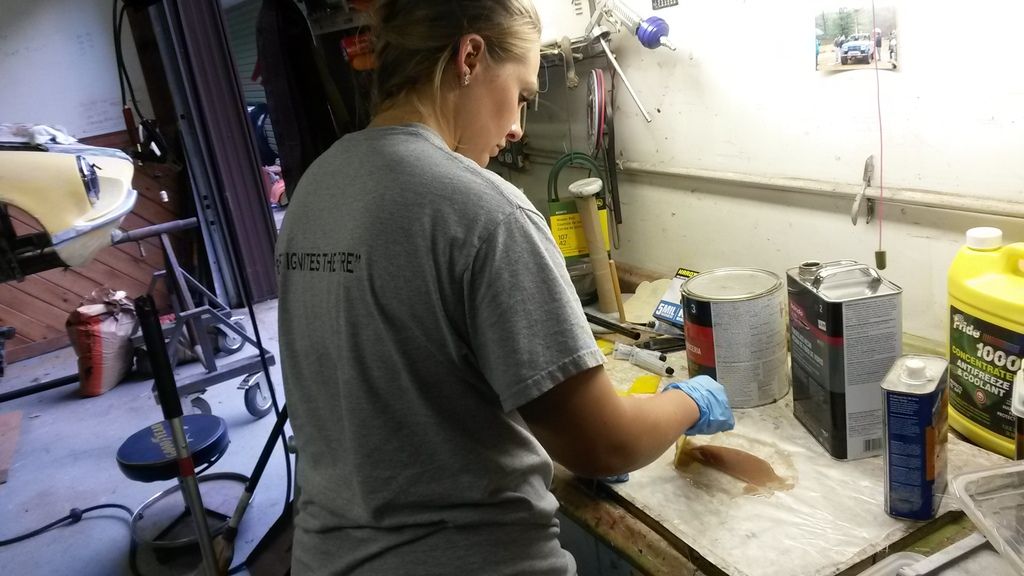 Great results!
I also showed her how to use leftover resin to fill in rough spots, and she smoothed out this bumperette:
Before we left, I prepped a number of areas for future work: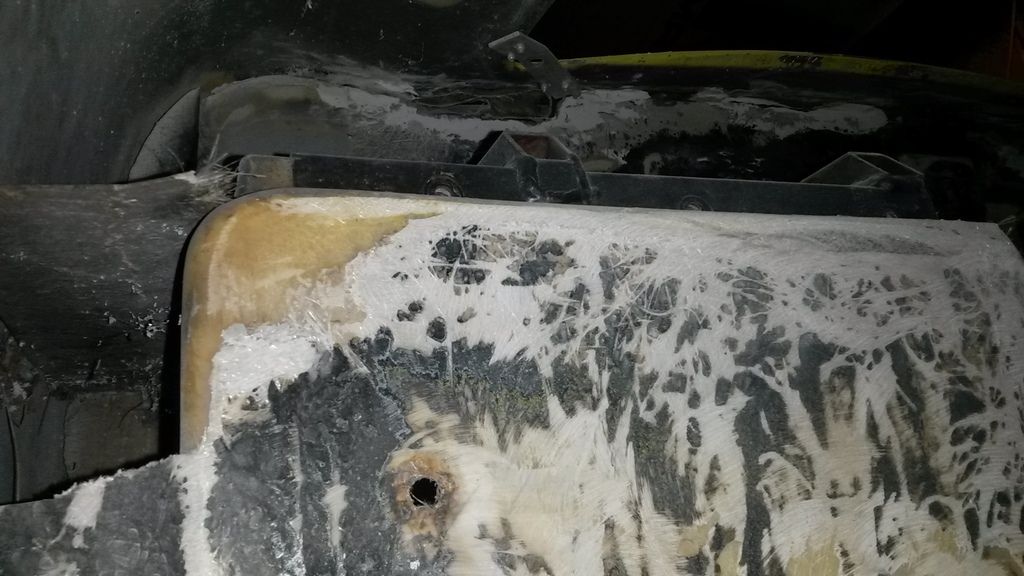 I also got a nice preview of the second inner fender!
A lot of work got done on the rear firewall and interior!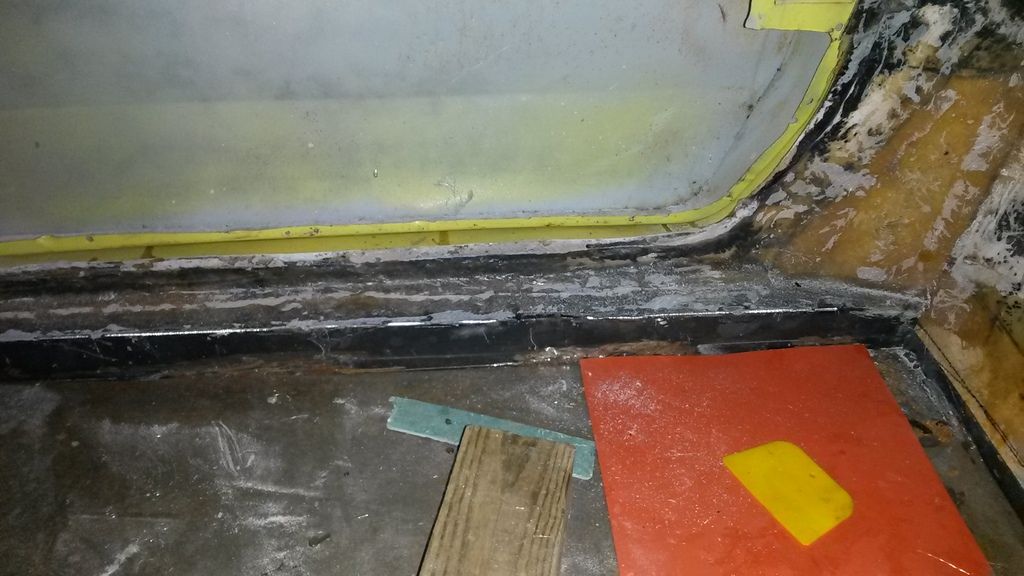 The inner fender is glassed in!
We also made some super-nifty pieces to locate and secure the transmission tunnel!
Front: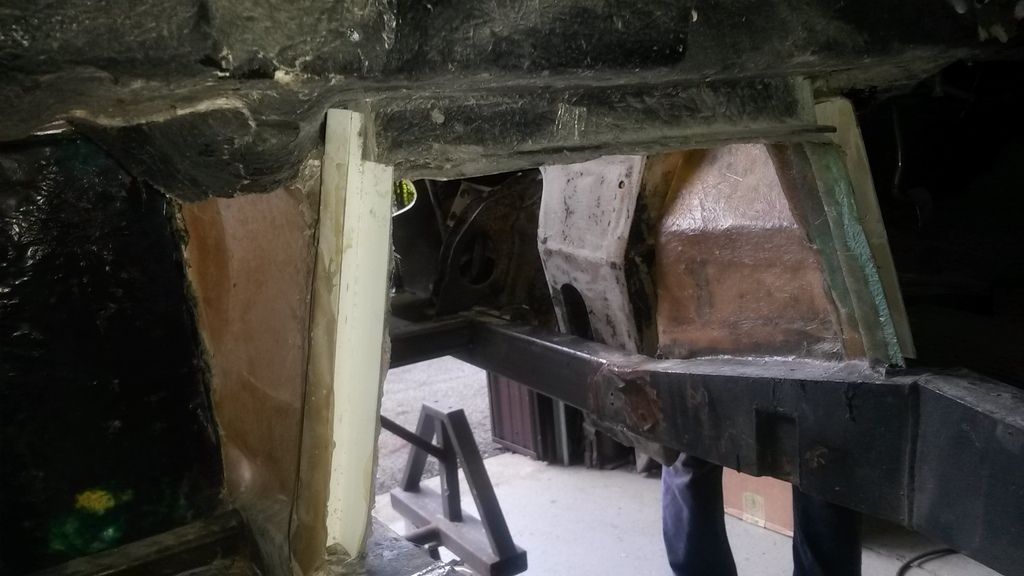 Rear:
Along with some screws, these will allow us to remove the tunnel quickly and easily to access the transmission!
My next visit, I discovered my car at this orientation:
Time to look at the underside!
Glassed the back of the rear firewall, under one of the front fenders, and filled some small gaps with the extra: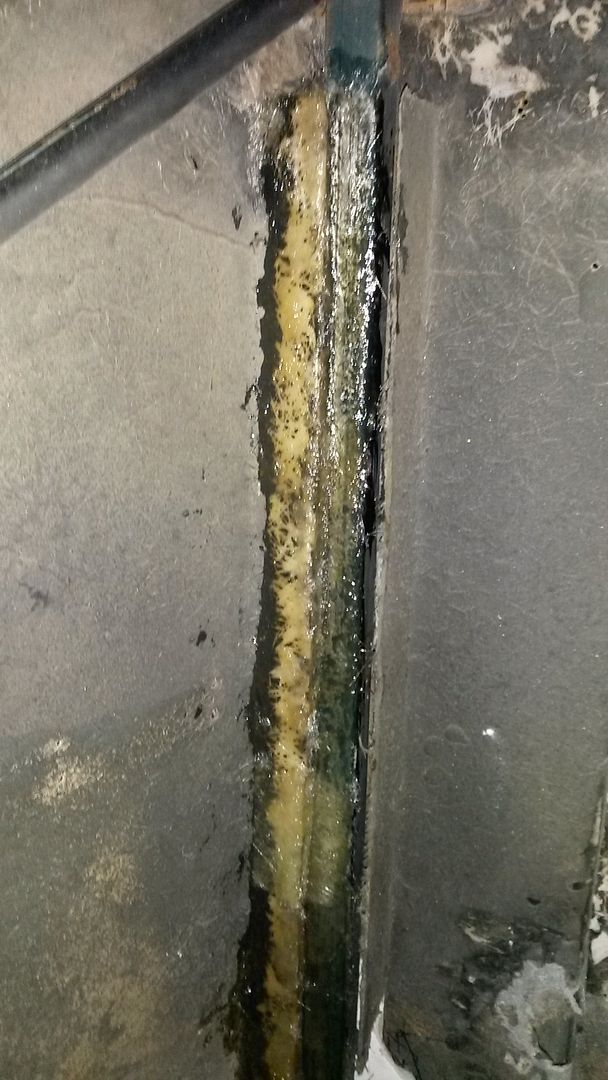 These final pictures are from today. First of all, it appears we won't be keeping the front bumperette "whiskers:"
I've seen a car without them, and I have to admit it looks quite nice. Hopefully mine will come out as cleanly!
First off, the new gallon of resin was slightly....dried out about four inches in. I had to drill my way in:
That was annoying.
Once I had the resin, I got a number of areas stuck together! Patched the underside of the fenders, the old rollbar holes in the rear, areas around the floor, gaps between the inner and outer fenders, some small gaps in between other panels, and a couple small cracks.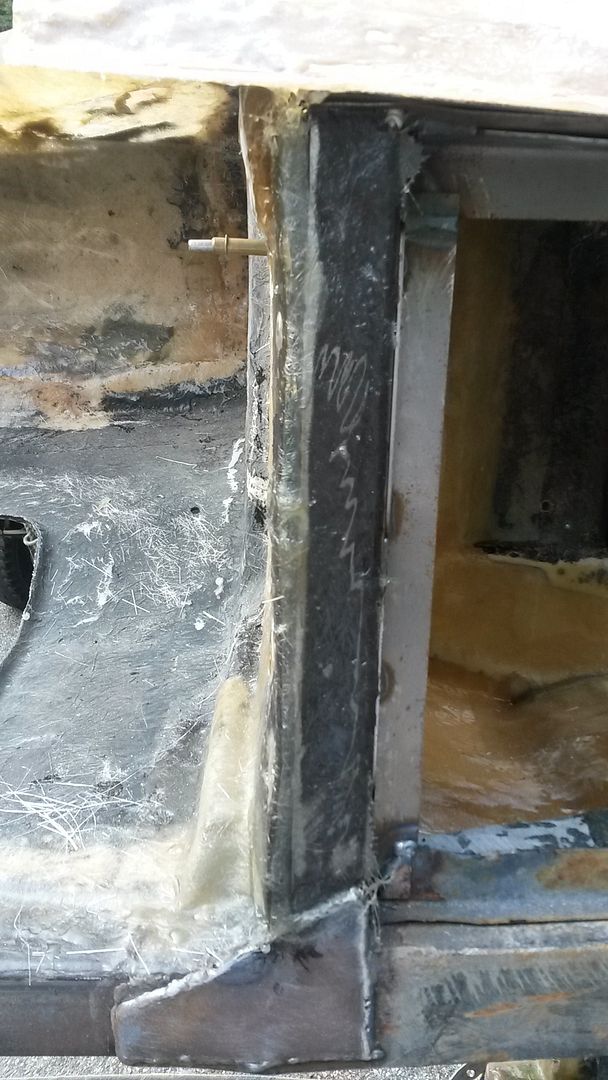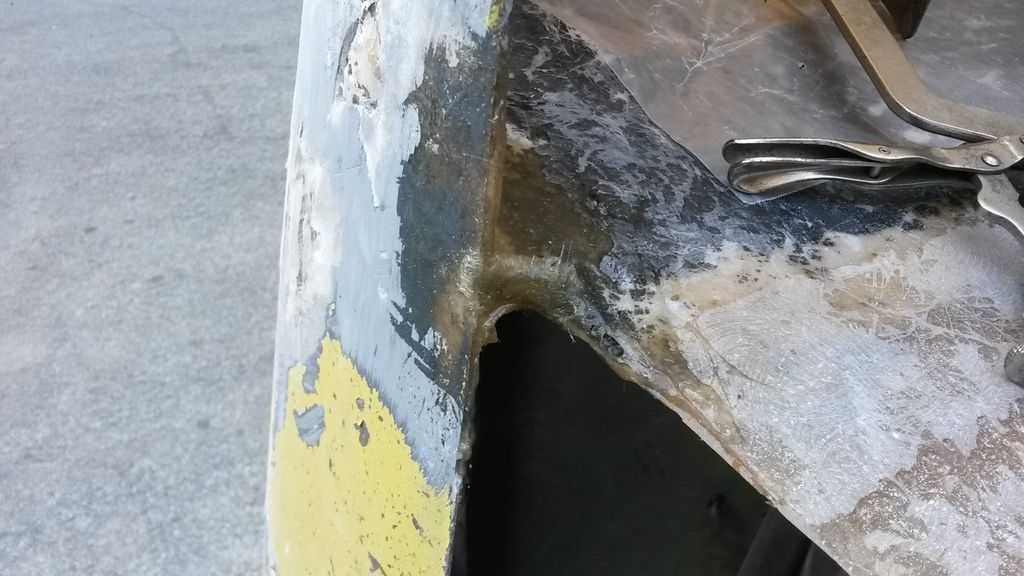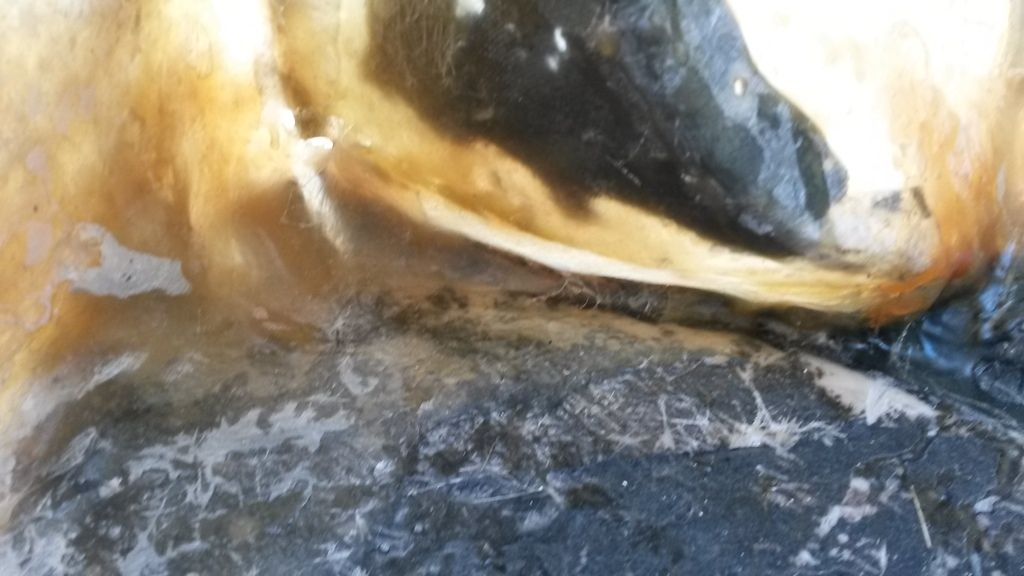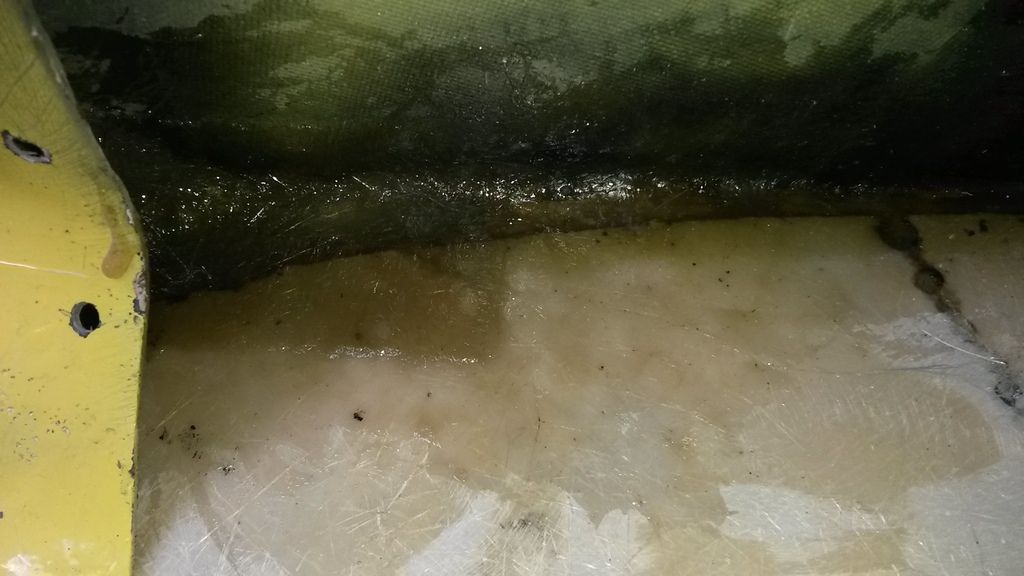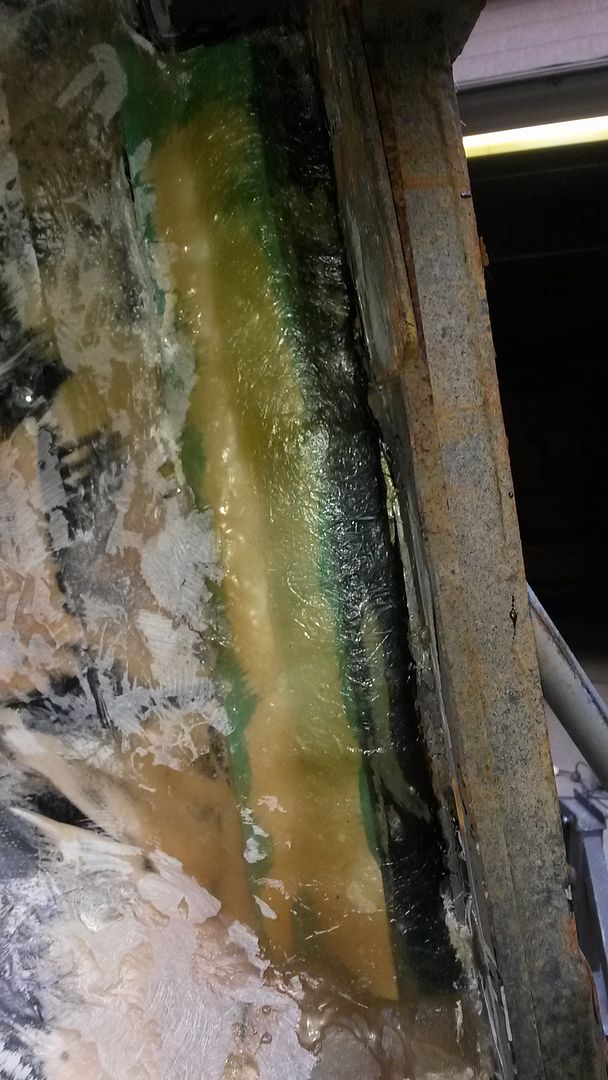 The car is almost ready to come home and then I can make it into a roller!