---
Another update! Looking at the car after the soda blasting, it became clear I would have to sand off all the original primer to know exactly which areas needed attention and to best take care of them. This is how the car looked beforehand: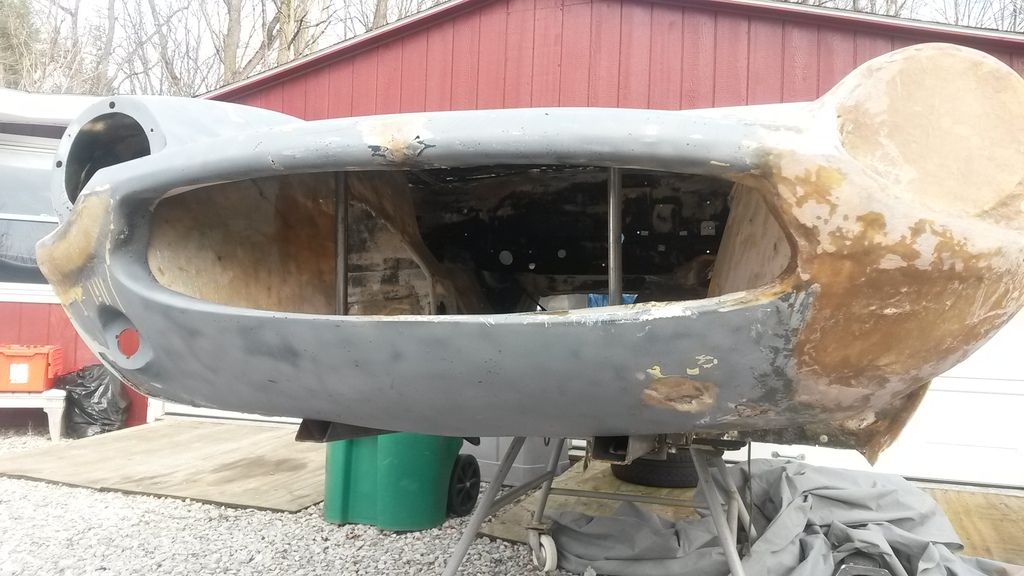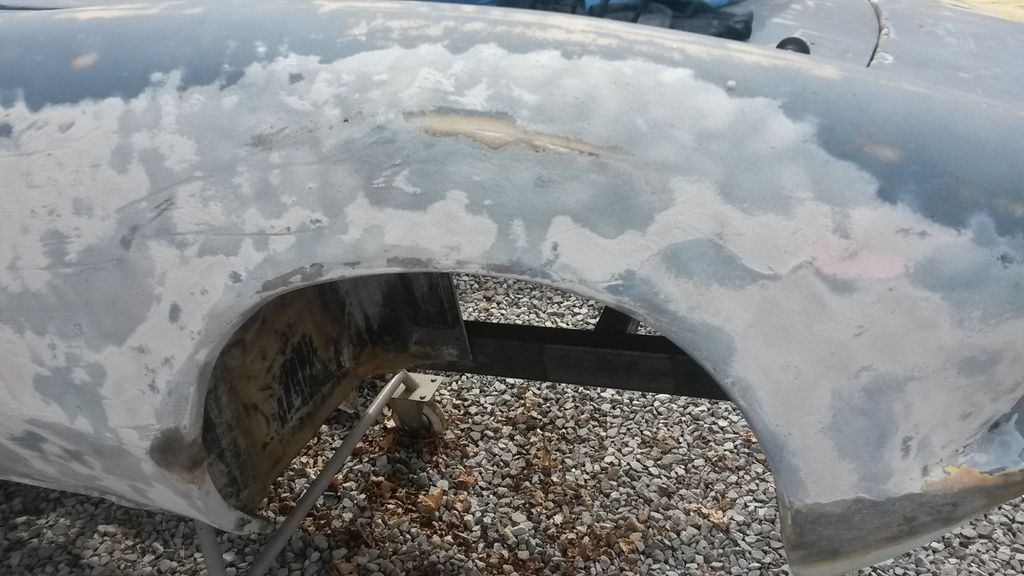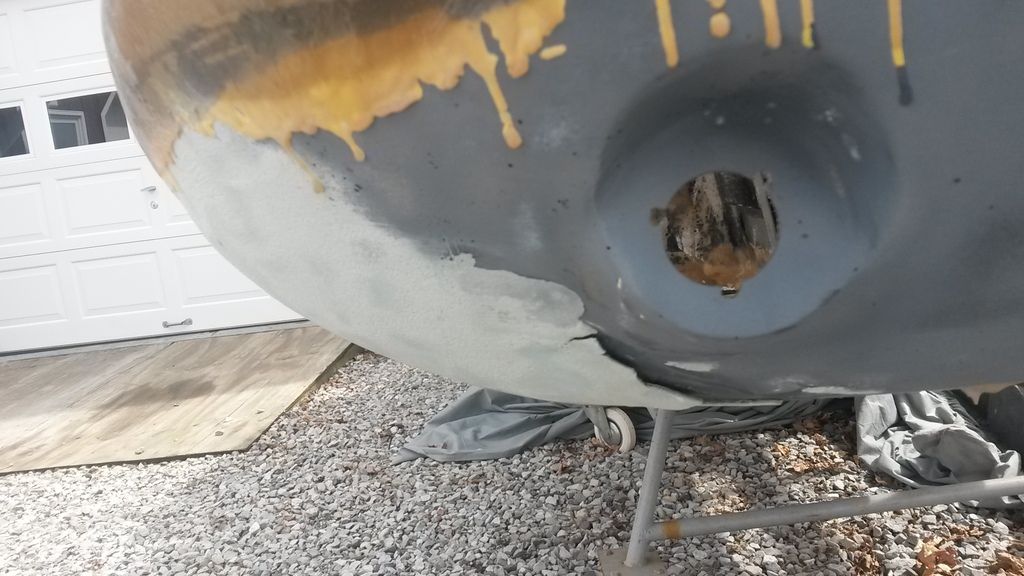 You can see there are a number of obvious issues. First, the front right fender was obviously cut out and replaced at least once. During that process, a pretty excessive amount of bondo was applied and in some places never even bonded to the car. I'll have to approach this with caution, as I don't want to open Pandora's Box much farther than I already have...

In the meantime, I decided to try out my new Harbor Freight orbital palm sander on the area between the headlights. I think it came out pretty good for my first stab at this type of sanding!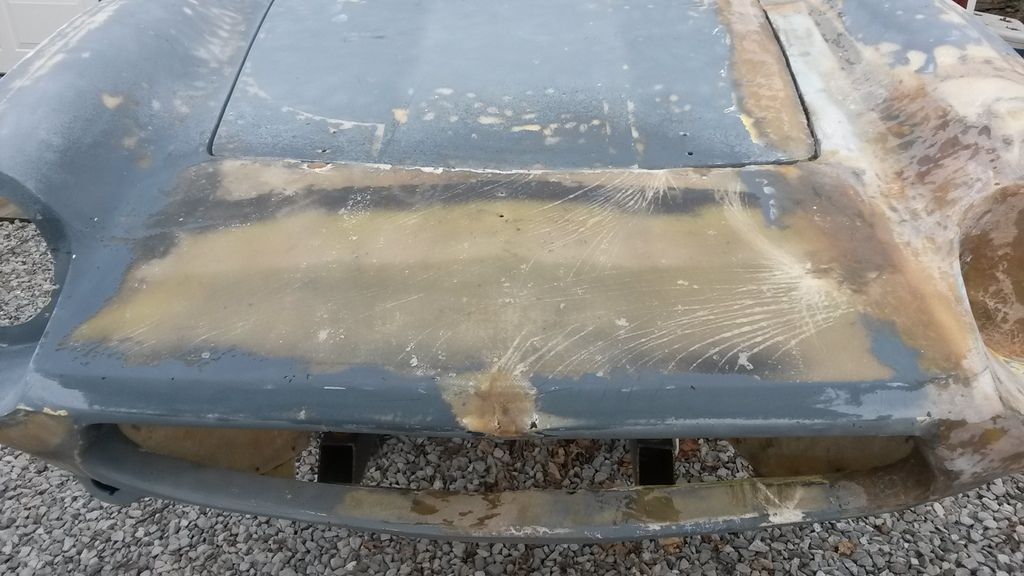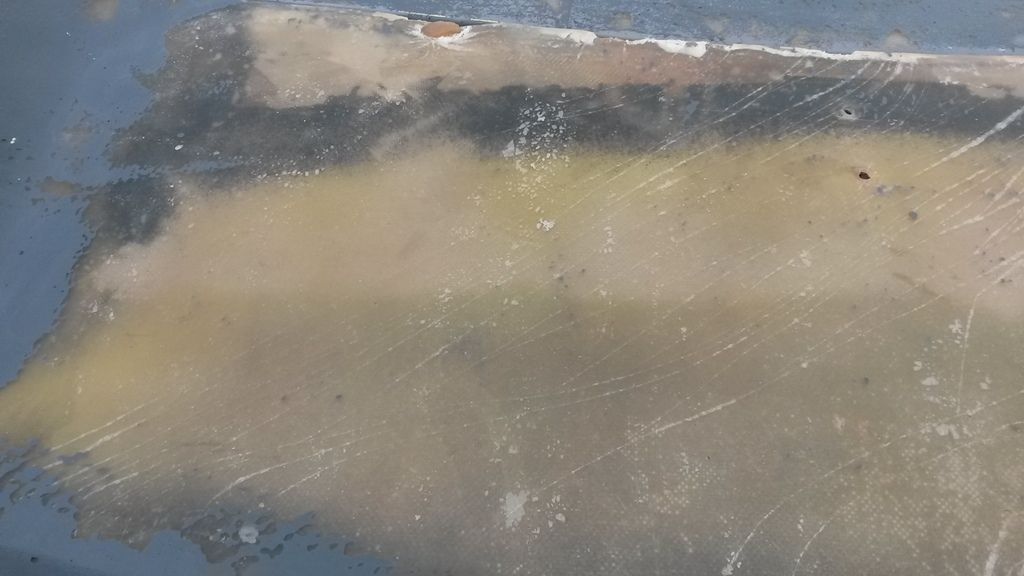 Not only will this provide a cleaner base to work with, it gives a great view of the cracks in the fiberglass resin. For areas like this, I'll be applying a thin fiberglass mat over the whole area to prevent these cracks from resurfacing.

In other news, I've started assembling the rear axle assembly! I stumbled upon a limited slip unit to replace the welded spider gears, which is very exciting: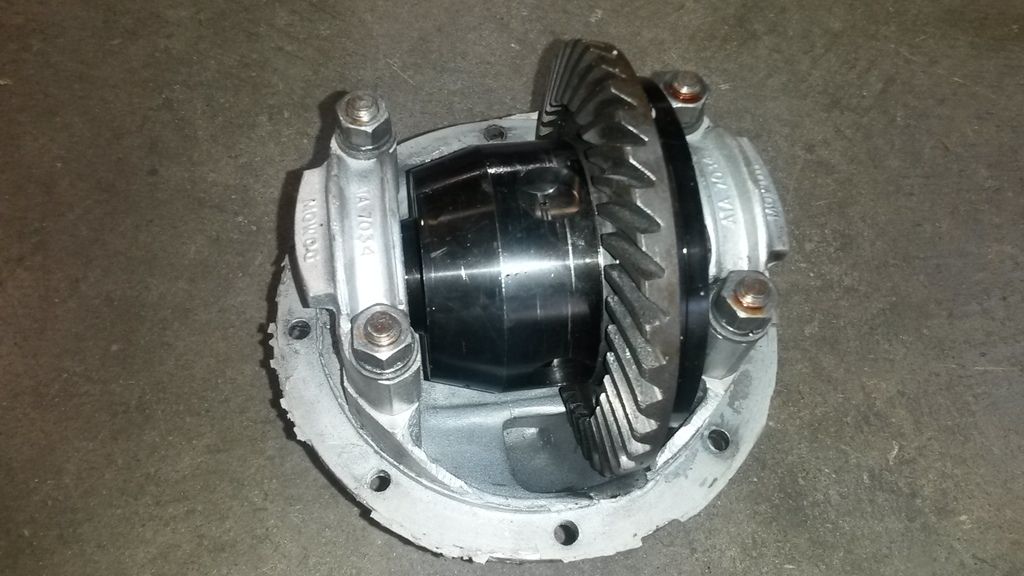 And I got it attached to the housing for good!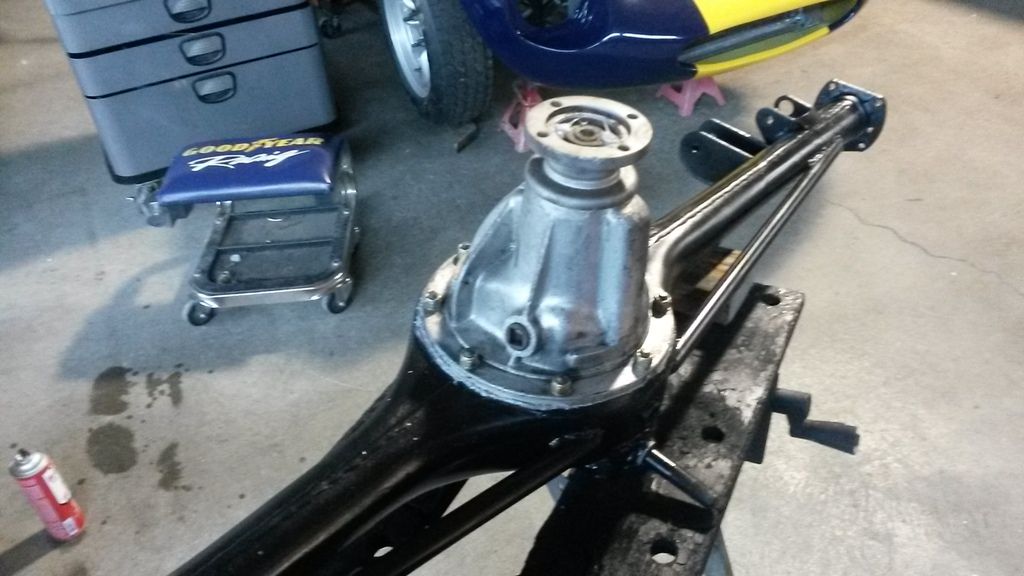 My new wheel studs arrived today, so there's officially nothing but myself keeping me from assembling the hubs, axles, and brakes! It'll be great to have a big piece of the car ready to go!